Our staff's commitment to you
Our staff is committed to providing support, compassion, information, and direction as needed to all members of our community, their families, and friends who are dealing with loss and grief.
Smith Family Funeral & Cremation Services, LLC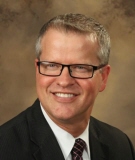 John H. Smith II
Owner, Licensed Funeral Director & Embalmer
john@smithfamilyfcs.com
Smith Family Funeral and Cremation Services is locally owned and operated by John & Shane Smith who reside in Murfreesboro with their three daughters. John has been in the funeral and cemetery business for 17 years. Shane has served as the Chief Financial Officer for the Primary Care & Hope Clinic, a local non-profit health center in Rutherford County for over 22 years.
Because of the growing need in our community, and a passion to serve others, John & Shane opened Smith Family Funeral and Cremations Services to serve our community by providing quality products and dignified services at affordable prices. Our hearts' desire is to ensure that every family has the opportunity to say goodbye to their loved one with dignity. Our goal is to provide guidance, compassion, and comfort during their loss.
Our business model is one of low overhead which enables us to offer affordable funerals and cremations to the families of our community. We are able to handle funerals of any size, from small family visitations to large ceremonies. We conduct visitations at local churches, the family home, graveside at the cemetery or other locations decided upon by the family.
We're very proud to offer funeral and cremation packages at the lowest prices. Please come in and we'll give you a current pricelist and answer any question you may have.
May God richly bless you.
1 Peter 4:10 NIV - Each of you should use whatever gift you have received to serve others, as faithful stewards of God's grace in its various forms.